Fossil Hunting along the Brazos River with GeoSociety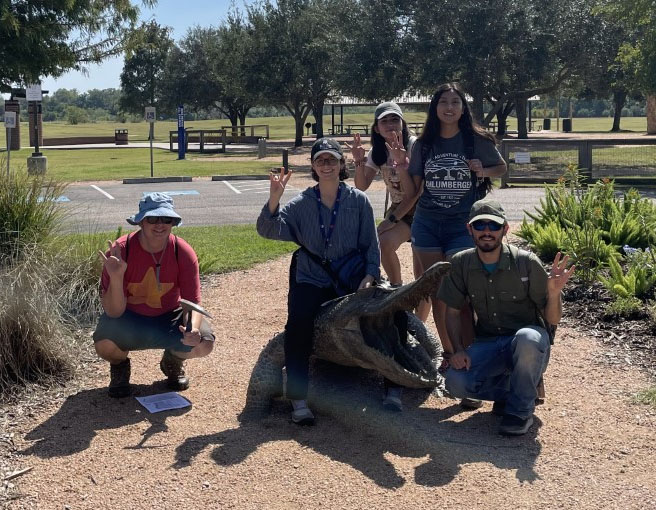 On October 14, the GeoSociety student organization at UH hosted a fossil hunt along the Brazos River in Sugar Land. Members hiked down to a gravel bar in search of treasures, including petrified wood, polished river rocks, and fossilized bones for the lucky few.
The sediment represents Quaternary Alluvium (Qal) deposits from the Holocene Epoch. While on the gravel bar, the members examined stratigraphic deposition and cutouts alongside the riverbanks as well as erosional history visible from the remnants of Hurricane Harvey.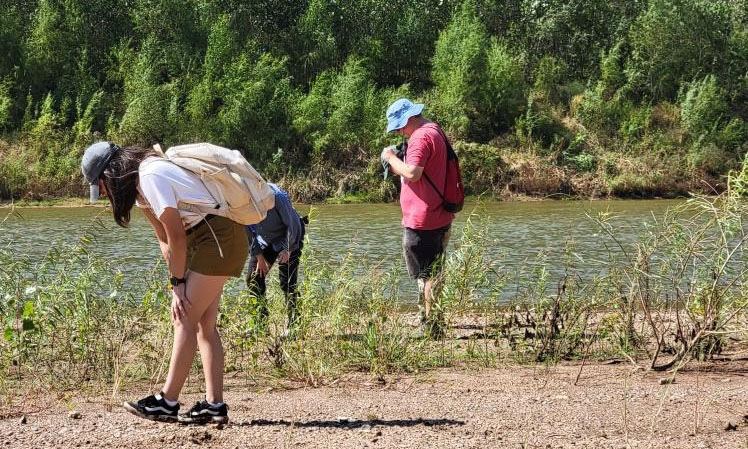 GeoSociety at UH is a student-led earth science organization focused on building student involvement in the geosciences outside of class. To learn more and join the organization, visit their website.
2022–2023 GeoSociety Officers
President: Faith Walton
Vice President: Laura Arango
Treasurer: Jarely Mendez
Historian: Gabi Ramirez
Event Coordinator: Gerardo Canedo