Meet Our New Faculty and Staff
Staff Hires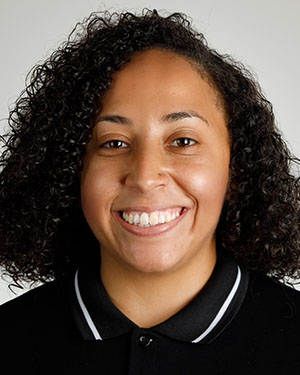 Summer Crawley, Academic Advisor 3
Summer Crawley holds both a master's degree in Higher Education and a bachelor's degree in Journalism and Media Studies from the University of Nevada, Las Vegas (UNLV). While at UNLV, she competed on the Division 1 Women's Track and Field Team from 2013-2017. She has been serving students and guiding them toward their academic and post-grad goals since 2019, and hopes to continue leading EAS graduate students in this manner in her new role at UH.
---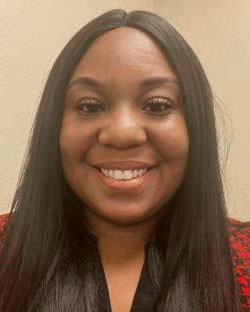 Antonius Douglas, Administrative Coordinator
Antonius Douglas has worked as an Administrative Assistant for over 13 years. Her previous work experience includes companies such as Harris County Community Supervision and Corrections Department and CGG: Earth & Data Science Solutions, a geoscience technology company. She is excited to take on her new adventure with the Department of Earth and Atmospheric Sciences.
---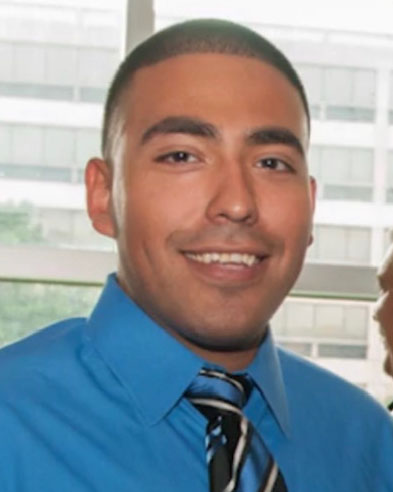 Eddie Gonzalez, Financial Coordinator 2
Eddie Gonzalez has been employed by UH for almost 10 years. He started working at UH in 2013 at the Welcome Center as a cashier for Student Business Services. Later, he was promoted to Customer Service Representative at the Welcome Center. In 2015, he continued his employment at UH, working for the Center for Mexican American Studies for six years as a Program Coordinator. He has been with EAS for seven months. In his spare time, he enjoys outdoor adventures and volunteering at UH.
---
Faculty Hires
---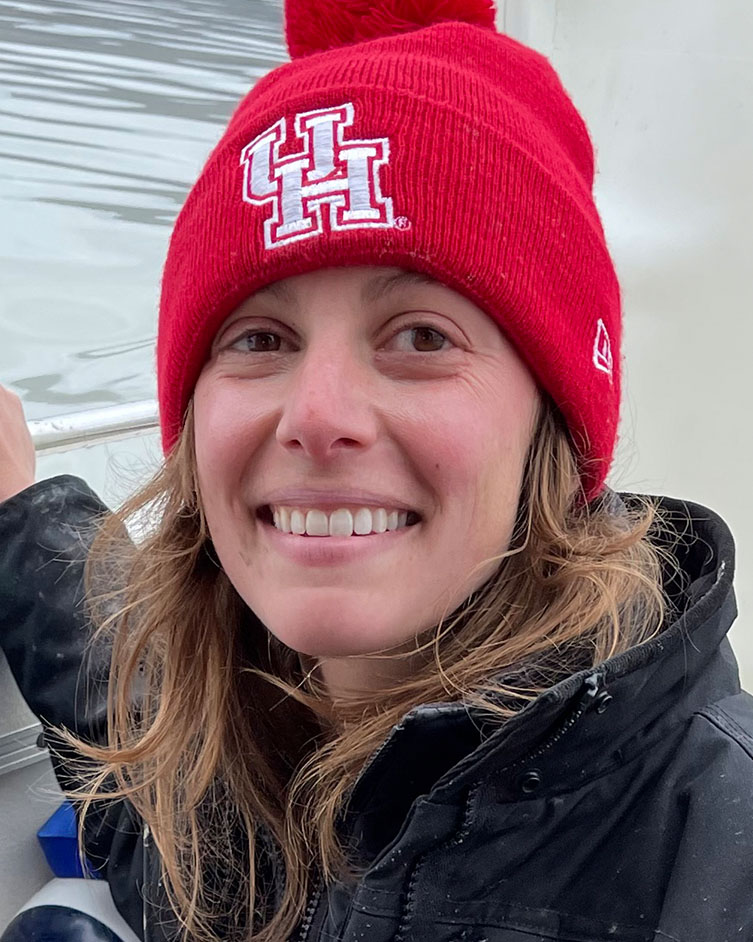 Brandee Carlson, Ph.D., Assistant Professor of Sedimentology and Geomorphology
Dr. Carlson is a geomorphologist specializing in fluvial and coastal sediment transport processes. Her primary research focuses on the habitability of deltaic coastlines through modeling, remote sensing, and field measurements. Because of their ability to provide extensive natural resources and host rich ecosystems, deltaic coastlines are home to over a half billion people. Anthropogenic activities, such as fluid extraction, damming-induced sediment-supply reduction, and river leveeing, are contributing to deltaic land loss, which amidst rising sea level, threatens the habitability of these landscapes.
The future habitability of deltaic coastlines relies on understanding natural delta-building processes for restoration efforts. To address these issues, her research asks the question: How do sediment, vegetation, and deltaic channel networks co-organize to build land along coastlines? She has explored this question over a range of field and laboratory settings, including the Yellow River, Ganges-Brahmaputra, and Kangerlussuaq Deltas, as well as flume experiments.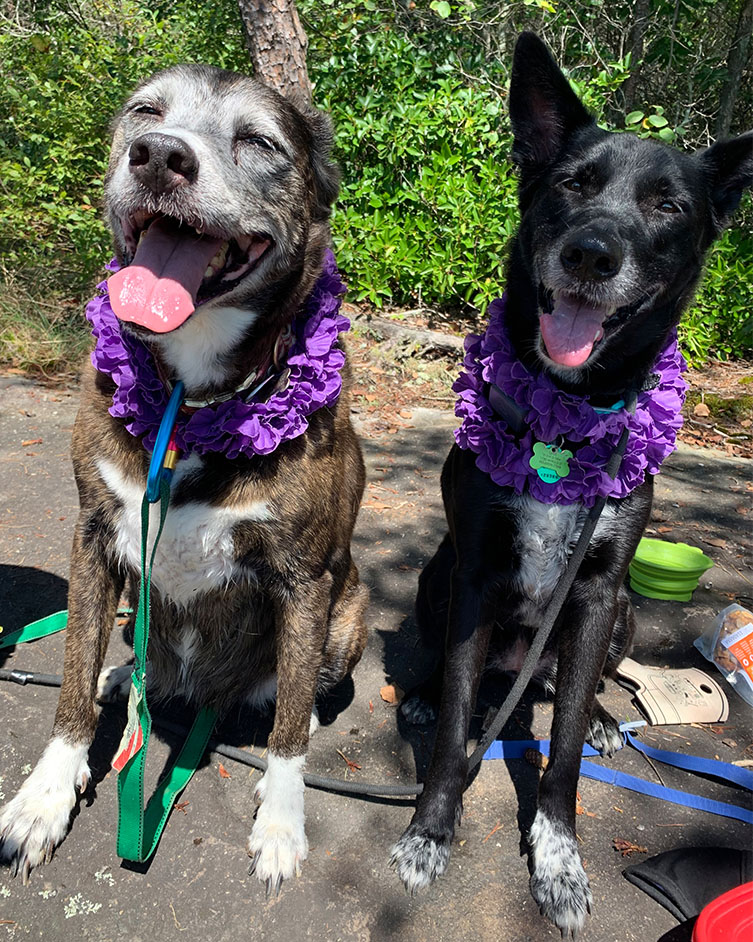 Currently, much of her research is focused on high-latitude deltas. Under warming climate conditions, high-latitude deltas, particularly those in Greenland, are rapidly growing as they receive enhanced sediment supply from melting and retreating glaciers and thawing permafrost. Sediment transport processes that control the fate of sediment in Arctic deltas, particularly those in West Greenland, have broad intellectual and economic impacts.
The sand delivered to deltas in West Greenland is recognized as a potential resource for coastal restoration efforts and industrial use (primarily concrete production) worldwide. She quantifies the rate of sediment transport to these deltas, as well as depositional patterns using a combination of remote sensing and field data collection.
In her free time, she likes to hike, cook, and spend time with her family, which includes two dogs (Olive and Scout), a cockatiel (Chubbs), and a human (Aaron).
---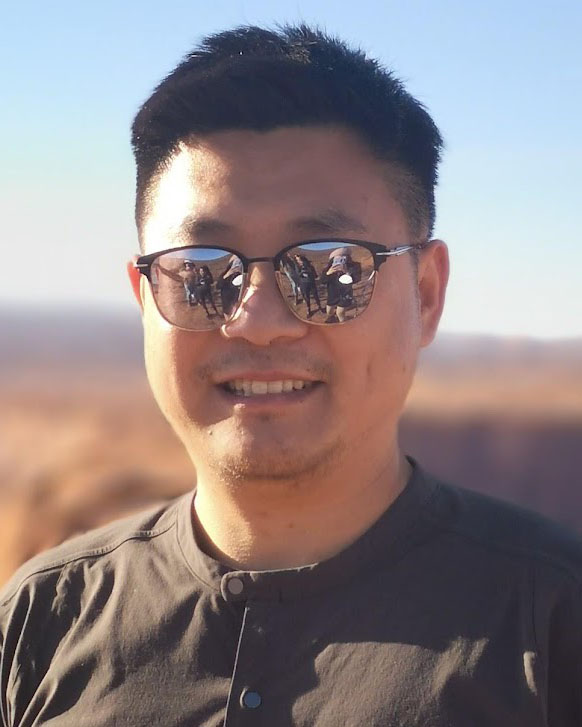 Hao Hu, Ph.D., Research Assistant Professor
Dr. Hu's research focuses on answering the following three questions using seismic methods and signals:
How to explore unconventional and conventional energy resources in a more efficient and environmentally friendly manner to assist energy transition;
How to create better images of the subsurface structures; and
How to solve some fundamental problems in the theory of seismic wave propagation, imaging, and inversion.
He has been involved in multiple academic and industrial research projects related to seismic imaging of unconventional/conventional resources as well as the Earth's interior structures. For example, he uses the signals from earthquakes to image the near-surface structures (several hundreds of meters into the Earth), subducting slabs (tens to hundreds of kilometers), and the core-mantle boundary (about 3000 kilometers beneath Earth's surface). He has also developed multiple innovative algorithms to advance the state of the art for seismic data simulation, processing, and imaging.
The image below is an example of the 3D subsurface fracture model that he developed. This model was used to develop new methods that allow for better imaging of the subsurface fractures. A more detailed summary of his research can be found on his personal website.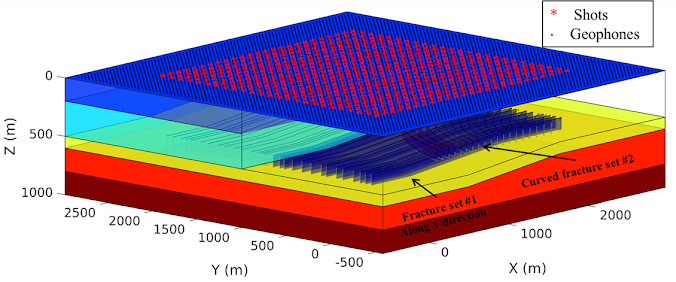 Fig A: An example of a 3D subsurface fracture model used in Hao Hu's work. The blue strips represent the fractures in the subsurface of the Earth that he aims to image using seismic data. Subsurface fractures are important for understanding regional stress states and for controlling fluid flows in potential natural resource reservoirs. The knowledge of fractures is critical for drilling and hydraulic fracturing as well as for evaluating CO2 geological storage. He has developed novel fracture characterization methods using multiple-component seismic data and has successfully applied them to field datasets. Together with his collaborators, he has recently developed a creative method to estimate the spatial distribution of the subsurface discrete fractures using machine learning.
---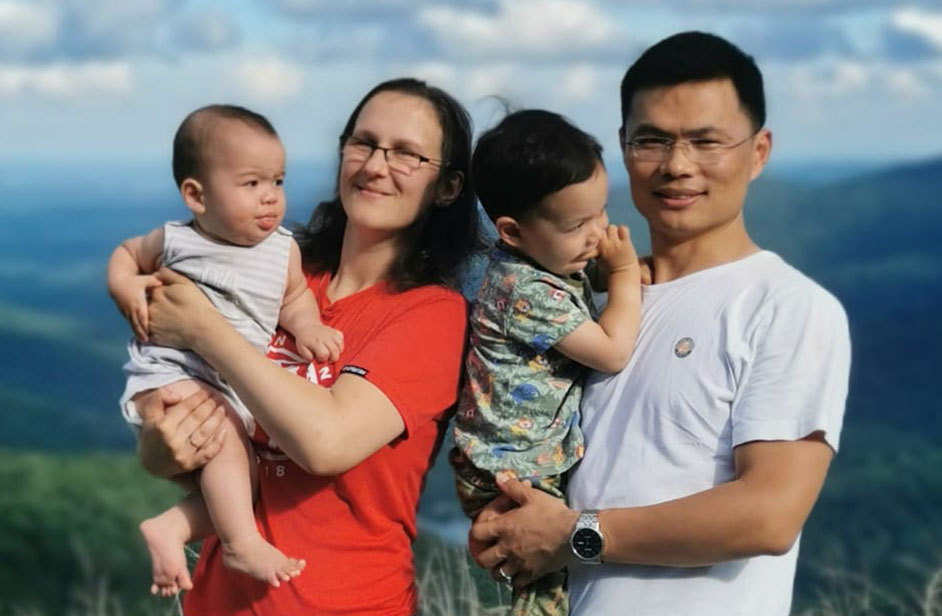 Honghai Zhang, Ph.D., Assistant Professor of Tropical Climate Dynamics
Dr. Zhang is a climate scientist specializing in tropical climate dynamics and regional hydroclimate (precipitation, temperature, etc.). His research boils down to one single question: What shapes our climate and drives its variability and changes? To address this question, he combines observational datasets and numerical models. While he does not usually make the measurements himself, he makes use of observations that are available and suitable for his research. He used to do a lot of fieldwork during his master's degree in Physical Oceanography. He had a few very memorable experiences on research cruises.
For numerical models, he uses a range of models from simple conceptual models, which can be solved analytically on the back of an envelope, to intermediate complexity models that can be solved on personal laptops, to climate models that can only be solved on supercomputers with thousands of CPU cores. He also develops new models for his research, which can also be used by his peers.
For example, during his Ph.D. work that aims to understand how ocean-atmosphere thermodynamical coupling (exchanges of water and heat) drives the tropical Pacific variability, he developed a new idealized motionless aquaplanet slab ocean model that is thermodynamically coupled with an atmospheric general circulation model, which enables the quantification of the role of thermodynamical coupling in climate variability. This idealized aquaplanet model has been adopted by the National Center of Atmospheric Research as a standard configuration in the Community Earth System Model.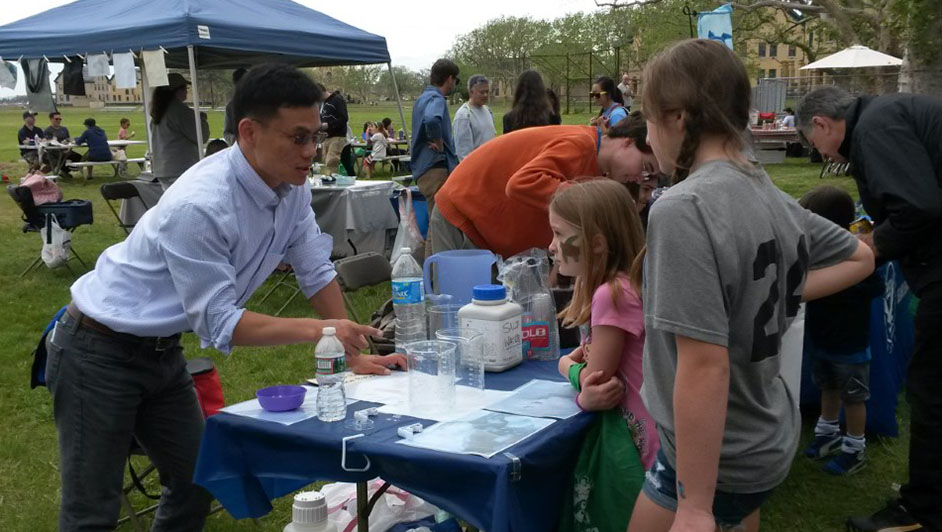 In addition, he has been developing a new linear dynamical ocean-atmosphere coupled model to study tropical climate dynamics, especially the El Nino-Southern Oscillation (ENSO) phenomena. This model is able to simulate realistic ENSO variability, which took about three years to accomplish! It is a very useful tool (for Zhang and others) to understand the ENSO-related tropical climate dynamics in both the real world and climate models (which have evolved to be almost as complex as the real world!). This new model will be useful to help teach climate dynamics, as students can run the model on their laptops to see how the ocean and atmosphere work together to drive climate variability in the tropics. He plans to use this model in his Spring 2023 course, Atmospheric and Oceanic Dynamics.
In his spare time, he likes outdoor activities, such as hiking, fishing, and in particular, he loves playing tennis. Zhang hopes to find some tennis communities soon in Houston. He currently spends most of his free time with his two little kids who are eager to explore the world!
---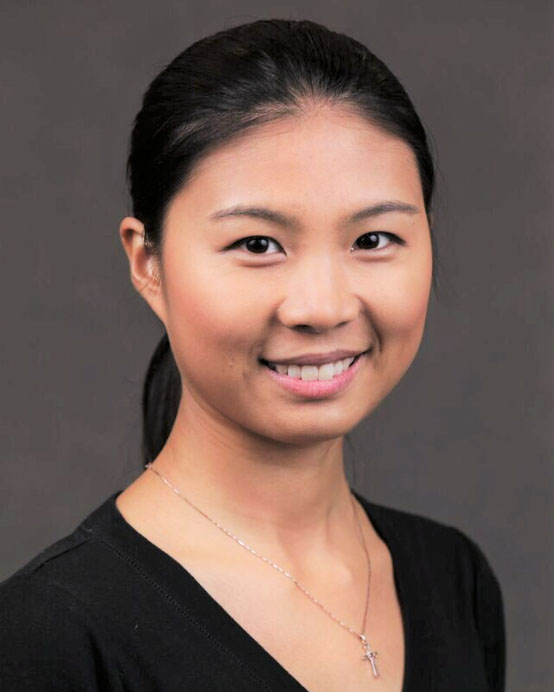 Shan Zhou, Ph.D., Research Assistant Professor of Atmospheric Chemistry
Dr. Zhou's research specialty lies in atmospheric/air chemistry, and she has published extensively on topics of aerosol (particulate matter) composition, secondary organic aerosols, indoor air chemistry, and air quality disparities. She aims to improve understanding of the chemical composition of the air we breathe, both indoors and outdoors, and how it is influenced by human activities and natural processes. She uses a combination of field measurements and laboratory experiments to study the origins, chemistry, and transformation of organic aerosols, and their implications for climate, human health, and welfare.
Zhou joined EAS as a Research Assistant Professor in summer 2022. She obtained her Ph.D. in Atmospheric Science from the University of California, Davis, and pursued postdoctoral research at the Department of Chemistry in Syracuse University. Prior to joining UH, she was a research scientist at Rice University and selected by MIT as a Rising Star in Civil and Environmental Engineering.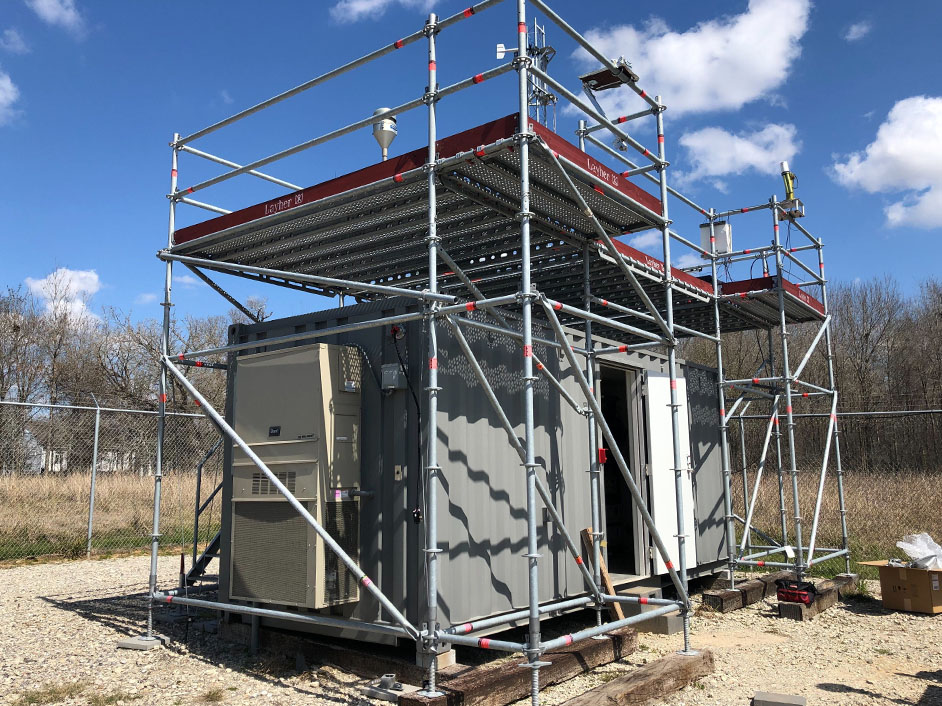 Currently at EAS, she is leading two multi-institutional collaborative projects investigating air quality in South Texas. Teaming up with Dr. James Flynn, she is developing an air quality monitoring 'supersite' in Liberty, Texas, which is part of a network of 12 sites around the United States (officially called the Atmospheric Science and mEasurement NeTwork; ASCENT). The ASCENT network includes locations in national parks and some of the country's largest cities. The supersite will be outfitted with state-of-the-art instruments for measuring the chemical composition and size of aerosols and will deliver comprehensive, high time-resolution, and long-term characterization of a powerful suite of atmospheric composition and properties. This project will contribute to the critical, fundamental knowledge for informing science-based decisions on climate change, air quality, and minimizing inequities in air pollution exposure.